Landscaping Materials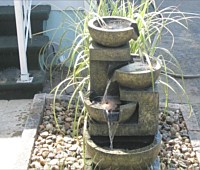 One way of adding to the curb appeal of your landscape is to choose all the right materials for your project. There are a number of materials and supplies that are used in landscaping projects which can add a very distinctive look to the outdoor areas of your property.
For all types of landscaping material deliveries, we are the experts to call. At Keenkut Landscaping, we are passionate about what we do and it's how we have built a vast customer base in and around Westfield, Agawam, and West Springfield. Our high-quality services have earned us the trust of commercial and residential clientele in Longmeadow, Springfield, and Chicopee.
We cater to commercial and residential clients in Windsor Locks, and Holyoke. Word of our reliable compost and mulch delivery services has spread to East Longmeadow, Easthampton, and the surrounding areas as well. Regardless of whether you need hardscape supplies or landscape supplies, you can rely on us for all your needs.
Types of Landscape Supplies
We have an impressive fleet of large tri-axle trucks with mounted forklifts as well smaller dump trucks that we deploy to carry all the supplies to the site. The range of landscape supplies we can deliver include:
Mulch
Top soil
Boulders
Stone
Firewood
Compost
Wood pellets
River rock
Bulk aggregates
Decorative stone
Veneers
Masonry supplies
Retaining wall blocks
Paver stones
Other
With our vast selection of materials, well-stocked inventory and upgraded equipment and heavy-haul vehicles, no project is too large or complex for our dynamic team. We have been operating in this space for over 10 years. In this time, we have catered to returning clients. Since we are landscapers ourselves, we can provide you all the information needed to make better landscape supplies purchase decisions.
The unmatched expect advice we provide, as well as our prompt delivery, helps ensure you get just the products you need, at the right times. Whether you are looking for materials that will add to the beauty of your landscape, or need functional materials like mulch and boulders or blocks, we are the experts that can help.
High-Quality Landscape Supplies
Our company understands that the materials need to be delivered on time in order that your project continues without any interruption. We understand all these aspects and make sure the supplies are delivered right on time. You also have the assurance that the yard materials and supplies will be of the best quality and will add to the beauty, functionality and overall value of your property.
While we never compromise on quality you will find our pricing is very competitive, which provides you value for money, every single time. So whether you need some river rock for garden stream or need to spread mulch in your landscape, simply give us a call. When you want good at a very competitive garden supplies cost, you need look no further than Keenkut Landscaping. You can speak with our experts at 413-896-9240 to discuss your project details or send us queries and quote requests through this Contact Us form and we will respond shortly.